Beds, wardrobes, bedsite cabinets and dressing tables
If you're looking for quality bedroom furniture at amazing prices, you've come to the right place. We buy most of our furniture from the manufacturer, importing much of it direct, cutting out the wholesaler. This means you can buy superb quality furniture at prices you wouldn't believe. We have branches in Pontefract, Rotherham and Mexborough.
We carry huge stocks of beds, wardrobes, bedside cabinets and dressing tables, so that you can have your products delivered quickly - if an item is in stock, we will normally deliver within a week. We also offer a fitting and assembly service, which is very popular with our regular customers.
We've been trading now for over 15 years, so can offer advice based on many years experience. If you're looking for quality furniture at amazing value for money, just pop into one of our showrooms to see what we have available. You will not be disappointed.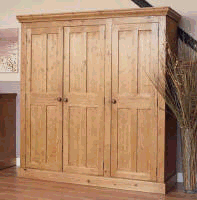 To summarize the reasons for visiting Mercers Furniture Express: -
Quality products at amazing prices
Huge stocks of all bedroom furniture
Delivery from stock normally within a week
Wide range of products
Fitting/ assembly service available
A well established company
Now available online